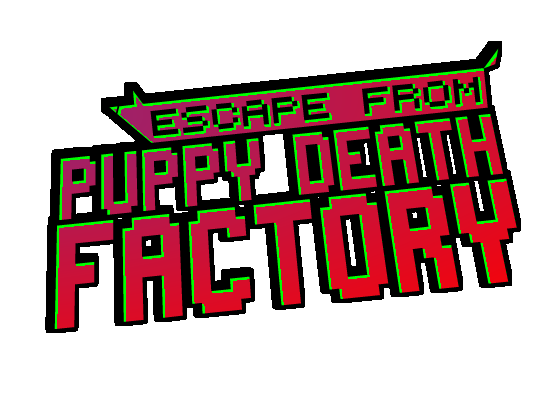 After a million years, my new game has finally come out. Introducing ESCAPE FROM PUPPY DEATH FACTORY, a game that has you playing as a dog from outer space who has returned to Earth to rescue a bunch of puppy dogs from a mysterious facility whose purpose is kind of spoiled in the title.
The game started off as a collaboration between Glen Forrester and I and was a spiritual successor to his previous game, SSSHIFTY, and features a familiar block swapping mechanism. Though the partnership was dissolved amicably over creative differences, I continued to develop the project on my own, introducing a Redder-esque exploration element, and tons, and tons of puppies.
The game was created for Adult Swim, who were an absolute joy to work with. I'll write more on the game later, but for now, you can click this link to play the game!