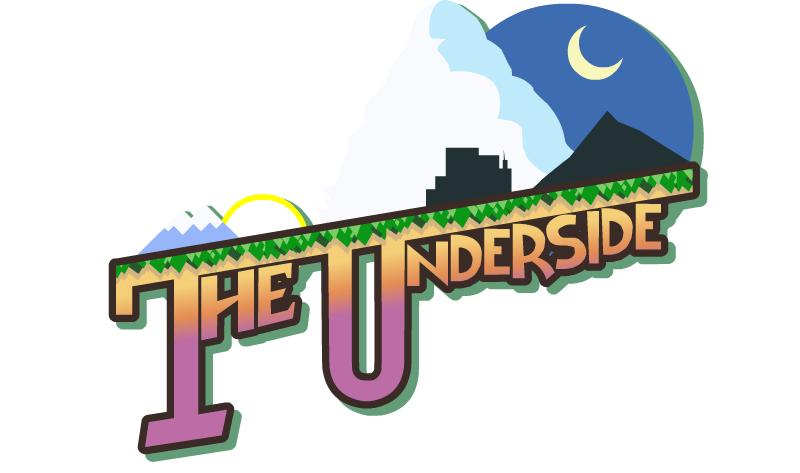 The Underside is an exploration based action platformer in the vein of games like Castlevania, Metroid, and Cave Story.
Set on a flat planet, called The World, The Underside begins with the legend of the World's creation at the hands of a figure known as the Almighty King. When evil overtakes the surface of the world, the Almighty King decides to start anew by flipping the flat World upside down, with the upper side of the World now becoming the neglected Underside, and the blank canvas on the under side of the World now becoming the Overside.
You play a character named Ip, who is thrust from the prosperous world of the Overside into the dark depths the Underside. All the while, the once-benevolent Almighty King is on the verge of destroying his creation. Throughout his adventure, Ip must find his way back to the Overside, and maybe prevent the World from being destroyed while he's at it.
The game's world, characters, plot threads, and dialogue are heavily inspired by Earthbound/Mother 2, and are quirky, whimsical, and sometimes a little strange.
The Underside has been under development since early 2005.